We are very excited to be working with Moran Mountain – renowned mountain guides based in this wonderful location and offering a range of incredible mountain experiences both here in Scotland and further afield! For their Scottish based events we provide full board accommodation here at Castle Cottage in the centre of Lochcarron Village. We look forward to welcoming you!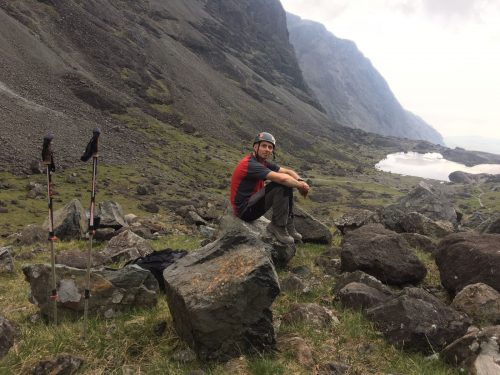 About Moran Mountain:
We are one of Britain's most experienced outdoor adventure companies offering coaching, tours, guiding and expeditions in Scotland, Norway, the Alps and the Himalaya. Founders Martin & Joy Moran set out in 1985 to with a simple goal, to help people of all abilities to venture into wild places and make the journey with them as they achieve their goals.  Today, Moran Mountain has over 35 years experience. Our passion for the great outdoors remains strong. …. your next adventure starts here!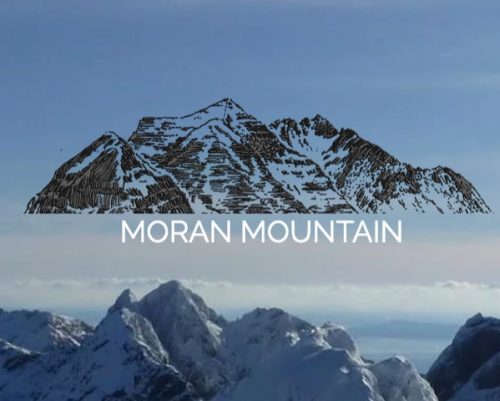 For those looking for a Scottish adventure, our base is Strathcarron in Wester Ross, at the threshold of the North West Highlands, home to some of the finest mountains in Britain. An Teallach, Liathach and the serrated ridges of the Cuillin of Skye rise in majestic isolation above the sea. From Strathcarron we can access all the peaks of Torridon, Applecross, Kintail, the North-West Highlands and Skye. The Cairngorms and Ben Nevis are also within our compass. We are just 90 minutes minutes' drive from Inverness airport.
The tranquility and unspoilt nature of the North West  awaits you. Enjoy a sense of adventure and freedom as you explore new peaks and routes each day. Our local guides relish the challenge of an untracked ridge or a icy gully. Since setting up Moran Mountain in 1985, we have led our clients over 70 traverses of the Cuillin Ridge and recorded over a hundred new routes in the area.  We provide all the home comforts you crave after a good day on the hill with superb home-cooked meals and cosy lodgings in the heart of this dramatic mountain landscape that we are proud to call our home.
Our Scottish Winter courses offer instruction and guiding in the essential winter mountaineering skills plus steeper snow, ice and mixed climbing. We traverse some of Britain's finest ridges, teach survival skills and develop your navigational abilities. Techniques and experiences acquired with us will prepare you to climb in the Alps and Himalaya.
We run 5-day/6 night courses throughout the winter season, plus a 4-day New Year special as well as 2 day weekend courses for friends, couples and small groups. New for summer 2020 we shall be running a selection of courses for all levels.
For all spring/summer 2020 courses visit the website here: https://www.moran-mountain.co.uk/spring-summer
For all winter 2019/2020 courses visit the website here: https://www.moran-mountain.co.uk/winter
WINTER MOUNTAINEER
Our most popular course gives an all-round introduction to winter mountaineering skills plus adventurous mountain expeditions on Scotland's finest and wildest peaks – including the Torridon "Big Three" – Liathach, Beinn Eighe and Beinn Alligin plus An Teallach, Kintail, Glen Shiel and Skye Cuillin. For keen hillwalkers and scramblers who want to learn the skills of winter mountaineering. The course is a gateway to mountaineering in the Alps.
Skills covered include Snowcraft, ice axe arrest, Crampon techniques, Alpine Ropework and Belaying, Grade I/II Gullies and classic Ridge Traverses, winter Navigation and Route-planning, Weather and Avalanche hazard assessment, Survival. An overnight snow-hole expedition is often included.
2020 Dates with Course ratio: 4:1 max
11-17 January
25-31 January
15-21 February
INTRODUCTORY WINTER CLIMBER
An introduction to winter climbing to grade III standard, coaching skills in snow, ice and mixed climbing and climbing classic routes in remote and adventurous mountains of the North-West Highlands.
The course is designed for those wanting a solid grounding in winter climbing at grades I to III, particularly winter climbing beginners who have previous outdoor rock climbing and winter walking experience.  Instruction is given in personal snow and ice skills, belaying methods, rope-work, multi-pitch climbing, placing protection and ice and mixed climbing techniques. Clients will have the opportunity to develop leading skills on grade I and II routes
We climb gullies in the great corries of Liathach and Beinn Eighe in Torridon, make ridge traverses on the Cuillin of Skye and tackle mixed climbs in Glen Shiel. Beinn Dearg, the Fannich hills and the magnificent gully climbs of An Teallach are all possible venues plus Aonach Mor and Ben Nevis in Lochaber.
2020 Dates with Course ratio: 3:1 max
18-24 January
8-14 February
29 Feb-6 March
TECHNICAL WINTER CLIMBER
Our premier winter climbing course, guided by expert winter guides and designed to improve your skills while introducing you to new venues and styles of winter climbing.  This course will suit those with previous winter climbing experience to grade III or pairs who want the extra personal attention of a 2:1 ratio.
Development of your leading skills under the guide's supervision is offered and routes from grade III to VI climbed according to conditions and experience with the possibility to pioneer new winter climbs.  We coach you advanced techniques on ice and rock protection, torquing, and dry tooling.
The course climbs in the great venues of Torridon and Skye – including the corries of Beinn Bhan (March Hare's and Mad Hatter's Gully, Silver Tear), Beinn Eighe Triple Buttresses, North Face Liathach (George, Umbrella and Poacher's Falls), Beinn Dearg (Emerald and Penguin Gully), the Fannaichs (Resurrection), Pinnacle Ridge of Sgurr nan Gillean, and we may even visit Ben Nevis for ice classics and Tower Ridge
​2020 Dates with Course ratio: 2:1 max
1-7 February
22-28 February
NEW YEAR MOUNTAINEER
Four days of winter mountaineering in the beautiful North-West Scottish hills to bring in the New Year!  Guided by Alex Moran, we will ensure you have a relaxing and cosy break in our full board accommodation with home cooking and baking. Whatever the weather and conditions these courses give you a great start to your mountaineering year and a perfect antidote to post-Christmas blues!  ​Learn and apply your winter skills:-
Instruction of essential snow-craft skills on the Glen Shiel and Torridon hills
Grade I – II snow gully ascent
Ridge traverses (Forcan Ridge of The Saddle, Beinn Eighe or Liathach)
Rope-work and Abseiling
Navigation and Route-planning
2019/20 Dates: 28th December – 2nd January with Course ratio: 4:1 max
For more information on the huge range of activities available – visit the Moran Mountain website