To make a reservation with us… (mobile device will need to be in landscape view) – always get the best rate by booking direct!
We have two rooms available, both with fantastic sea-loch views:
~ A large, Double room with kingsize bed and spacious ensuite bathroom on the ground floor.
~ A comfortable Twin room with ensuite shower room on the first floor.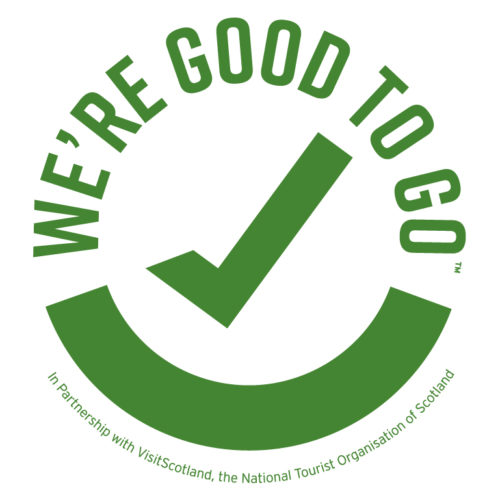 We've done all the planning and re-organising, and we are open and ready to welcome you back to Lochcarron.  We have extensive cleaning protocols in place to maintain the best safety standards, whilst ensuring you have a relaxed and comfortable stay. Don't hesitate to contact us should you have any concerns about travelling. Although some of our processes have changed, and we'll need you to do things a little differently, you can still be assured of a warm welcome. We've done everything we can to safeguard the environment here, and will do all we can to ensure you have a wonderful stay.
Please note that we may ask for a deposit for stays of 4 nights or more
Read our reviews here!